The Best Nigerian and African Food in New York City
Authentic, Rich, and Flavored
Nigerian Cuisine in New York City
You can view our wide selection of African foods and other cuisines by clicking on the buttons below. Each button will direct you to the proper ordering form with the full list of items. If you have any questions please feel free to call us at (718) 451-6330.

About Divine Flavored Catering
Divine Flavored Catering has been in operation since 2005. We offer a wide extensive selection of African foods and cuisines particularly Nigerian food at great prices in New York City. We have menus for events of all sizes from our Mini Catering Menu to our Main Catering Menu. You can also enjoy our Restaurant Menu and Food Truck Menu! 
DF Nigerian Food Truck
Address: 828 2nd Ave, New York, NY 10017
Phone: (718) 451-6330
Hours:
Monday 10AM–3PM
Tuesday 10AM–3PM
Wednesday 10AM–3PM
Thursday 10AM–3PM
Friday 10AM–3PM
Saturday Closed
Sunday Closed
(on weekends please call for exact truck location)
Divine Flavored Catering
Address: 992 Atlantic Ave, Brooklyn, NY 11238
Phone: (718) 451-6330
Hours:
Monday 9AM–8PM
Tuesday 9AM–8PM
Wednesday 9AM–8PM
Thursday 9AM–8PM
Friday 9AM–8PM
Saturday 9AM–8PM
Sunday 9AM–7PM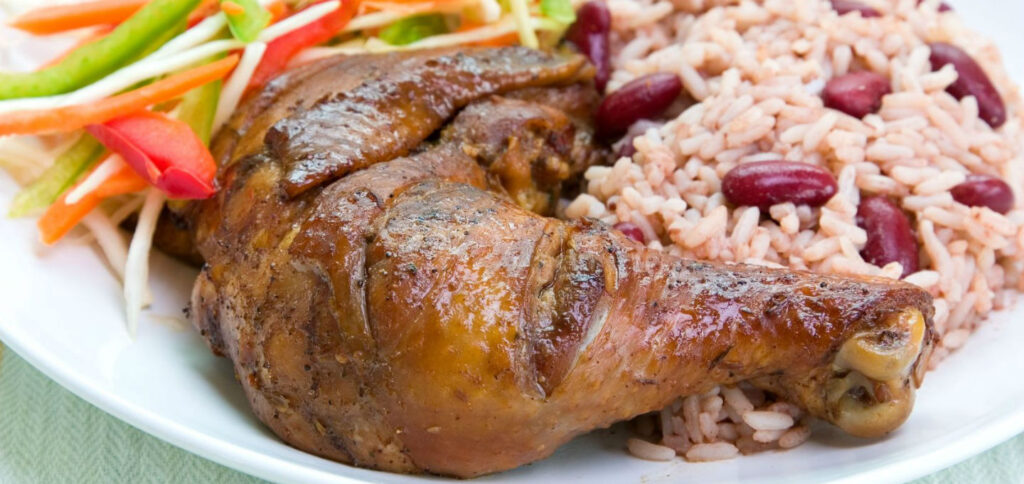 Cater for small gatherings with our weekender/mini catering options consisting the combination of the best African appetizers, entrees, salads & sides, swallow, and desserts. 
Looking for a Different Ordering Platform?
Nigerian food consists of spices, herbs, delicious meats, warming soups, and rich sauces from across the country of Nigeria. These tasteful foods have been influenced by and influence other West African dishes. You will find many dishes to contain a watering blend of rice, meats and spices. 
What Foods Does Divine Flavored Catering Offer?
Divine Flavored Catering offers New York City with the best Nigerian food available on the market. With a wide range of meats, rice dishes, and soups, you can expect to receive the exquisite taste of Nigerian cuisines. We provide mini and full-sized catering meals for small and large events ranging from company gatherings to large-weddings. 
At our food truck (DF Nigerian Food Truck) we prepare dishes perfectly fit for breakfast, lunch and dinner. However, if you're looking for a serving size fit for you and a few friends you can always order from our restaurant menu and pickup some delicious food.
Where Does Divine Flavored Catering Deliver?
Divine Flavored Catering has been shipping and delivering catering and non-catering orders across the Tri-State area (New York, New Jersey, and Connecticut). However, our mission is not only to serve the local community, but to ensure those across the United States with a taste for African food can get a hold of our delicious meals. Call us if you have any questions about deliver (718) 451-6330